Since childhood, I have permanent dream - to travel. New countries, unique traditions and customs, places where you want to open your heart, to breath in the aromas of an unknown life.
The ideal tourist route for me - it's probably a combination of relaxing on the beach, historical elements discovery, and of course tasting the traditional cuisine. In my life I had such an experience by visiting almost perfect route. It was a bus tour "French flavor". For nine days, we visited many countries, and this, in my opinion, was a disadvantage, because you have no time to enjoy the beauty, as you need to go further. Our route was as follows: Hungary - Germany - France - Switzerland - Austria. I chose him because longest stay - 3 days was in Paris. Having in my memory what I saw, this route would be an ideal for me: Germany (Frankfurkt am Main) - France (Paris) - Switzerland (Zurich).
In Germany, we visited only Munich. We spent there only a part of one day. We were met by a cold rain, and had nothing to do, but walk around the museum and lunch at a cafe. I heard a lot about the beautiful city of Frankfurt, which is rich in cathedrals, museums, grand exhibitions and fairs, and also beautiful architecture. Perhaps even an ordinary walk through this place would have left a trace in my soul.
About Paris everyone knows, and is rightly considered it a city of lovers. Though, some people might like it, some – not. When we arrived to the hotel, even small little room couldn't overshadowed my joy , when I finally realized – I am here at last. Three days in Paris was enough to visit the Louvre, take a walk through the beautiful botanical garden (there are green chairs everywhere and everyone can sit down and relax among this beauty). I had a great pleasure to discover the beautiful fountain in the Place de la Concorde. Enough endurance and patience to stand in line at the Eiffel Tower. I never regretted about it. The opportunity to dine at the restaurant on its territory, called Jules Verne, still remains as a big dream. This restaurant is considered to be quite expensive, especially for evening time. More affordable restaurant called 58 Tour Eifel. By the way, I read in an article, that if you pre-book a table at a restaurant, visitors to the Eiffel Tower can pass out of the lineup. And of course breakfasts in the French style: our hotel was located near a small coffee shop. I went there every morning at 7 o'clock, and ordered coffee with croissant. I watched as the street is starting to wake up, as the sun rises higher, as Paris begins to live again. No matter how many times I visited Paris, I will never give up the opportunity to go back there again.
And now a few words about Switzerland. More comfortable and clean town, than Zurich, I could hardly see. This is the place I was just amazed. We spent two days there. Not much, but warm, sunny days promoted active knowledge of anything new. The most unique experience for me was a Zoo. I really enjoyed. So many rare birds and animals. For the first time in my life I saw a snow leopard with her little baby. It was so cute. My company has not followed the standard excurtions, we explored the city on foot and alone. And it was no less exciting. Paris - my favorite city. A Germany-France-Switzerland is an ideal route for me.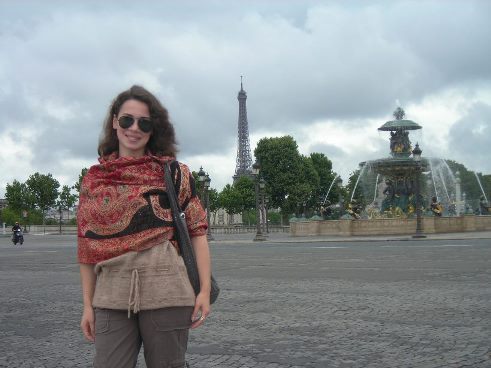 Posts

: 37


Join date

: 2015-08-18


Location

: Ukraine



MissKsenia, you wrote very interesing story! For me, the ideal is the active leisure, including visits to local sights and relax near the ocean. An important component of a successful holiday is easy communication with locals, comfortable transporting the tourists group to monuments of history. Sri Lanka is one of my favorite destination. A wonderful holiday experience also included a comfortable hotel room, lovely and exquisite cuisine in the restaurant, a lovely beach and a lots of exotic attractions. However, there were some disadvantages - local citizens almost do not speak English, constantly ask yo to buy something. But in total, it is not surprise for a country with such a low standard of living. But the beauty of the territory can hardly be explained.



Posts

: 3


Join date

: 2015-08-16



I enjoyed reading your story! I also want to share my ideal route, which is only in my plans, so far. I'm not a fan of holiday with "all inclusive", although, sometimes you want to just lie on the beach and not thinking about anything. Yet, for me the perfect trip - to know the local culture as much as possible: visit traditional events of local inhabitants, maybe to try learn their language (or dialect), at least few words. And of course, enjoy nature, especially if it would be the sea or the mountains.



Posts

: 2


Join date

: 2015-09-28



For me the perfect route is slow walk through the streets and places of the area where I rest. My perfect trip I see like this: to arrive and settle in the hotel (maybe by the sea or ocean, or just in some picturesque place), to leave bags in the room and go develop new unfamiliar wonderful places. But this I would do in day time. In the morning, I'd love to relax on the beach. In the evening, I would love to try local cuisine, taste all national dishes). I think that the perfect trip should last at least 10 days. It will be enough to understand the country, its traditions, culture, learn about the life of the locals.



Posts

: 3


Join date

: 2015-08-21



It's a good thing that we have here so many romantic persons) I like an active time-spending. And when I travel, I do not forget to get myself some interesting routes, fulfilled with adventures. I prefer islands to discover.



Posts

: 23


Join date

: 2016-01-18





Similar topics
---
Permissions in this forum:
You
cannot
reply to topics in this forum